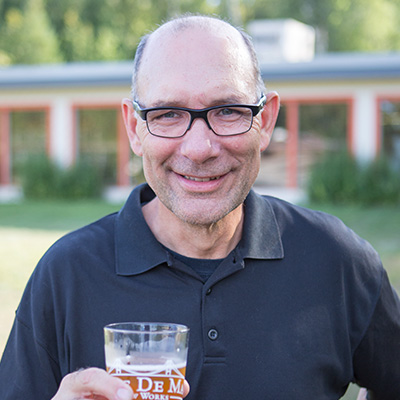 George Ranville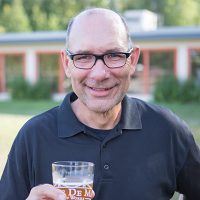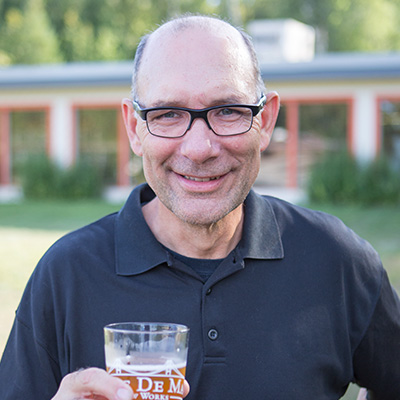 It turns out that opening a brewery takes a lot of perseverance. What with the mountains of paperwork, the complicated logistics, the convoluted web of getting from point A to point B… And that's not to mention the herculean effort needed to resist drinking that delicious beer all the time!
It's sometimes hard to remember the exact moment when something turns from a nebulous nothing to a solid idea, and other times the pieces just fall into place and you wonder how you didn't see it before. Upon finishing a particularly muggy run around Mackinac Island one summer while visiting Danny…or Katy…or both of them… (the weekends run together when you're in paradise, you know) I thought to myself how refreshing it would be to stop into a microbrewery for a craft beer. An idea was born.
Over the coming months, the dreams and wishes turned to plans and blueprints. After hours of market research and late night discussions with my son Danny, the idea became more and more of a reality.
The necessary elements were all there. I had entrepreneurial knowledge having graduated from Hope College in 1987 with a degree in business administration. I had experience running a business having founded Alternatives in Motion, a company that provided wheelchairs to those in need after my brother-in-law Alan was injured in an automobile accident that left him a paraplegic in 1991. I had dedication and discipline from 11 years in the Navy, having reached the rank of Lieutenant Commander.
Additionally, my family had strong roots in Mackinaw City; my father was born here, following a long line of Ranvilles in Mackinaw City, and his 8 sisters remained, raising families and influencing the community. My two children had expanded those roots, having worked summers on the island for a collective 7 years. Danny's education and experience made him a prime business partner. The Straits area was in dire need of fresh ideas, fresh menus, fresh beers. And of course, I had my wife, Gail Noerenberg Ranville, who always kept me in line and on track… Everything seemed to point to one thing. Mackinaw City needed a brewery and we needed to be the ones to make it happen.
And so we beat on.