The Pistil Whips
September 30, 2022 @ 8:00 pm

-

10:00 pm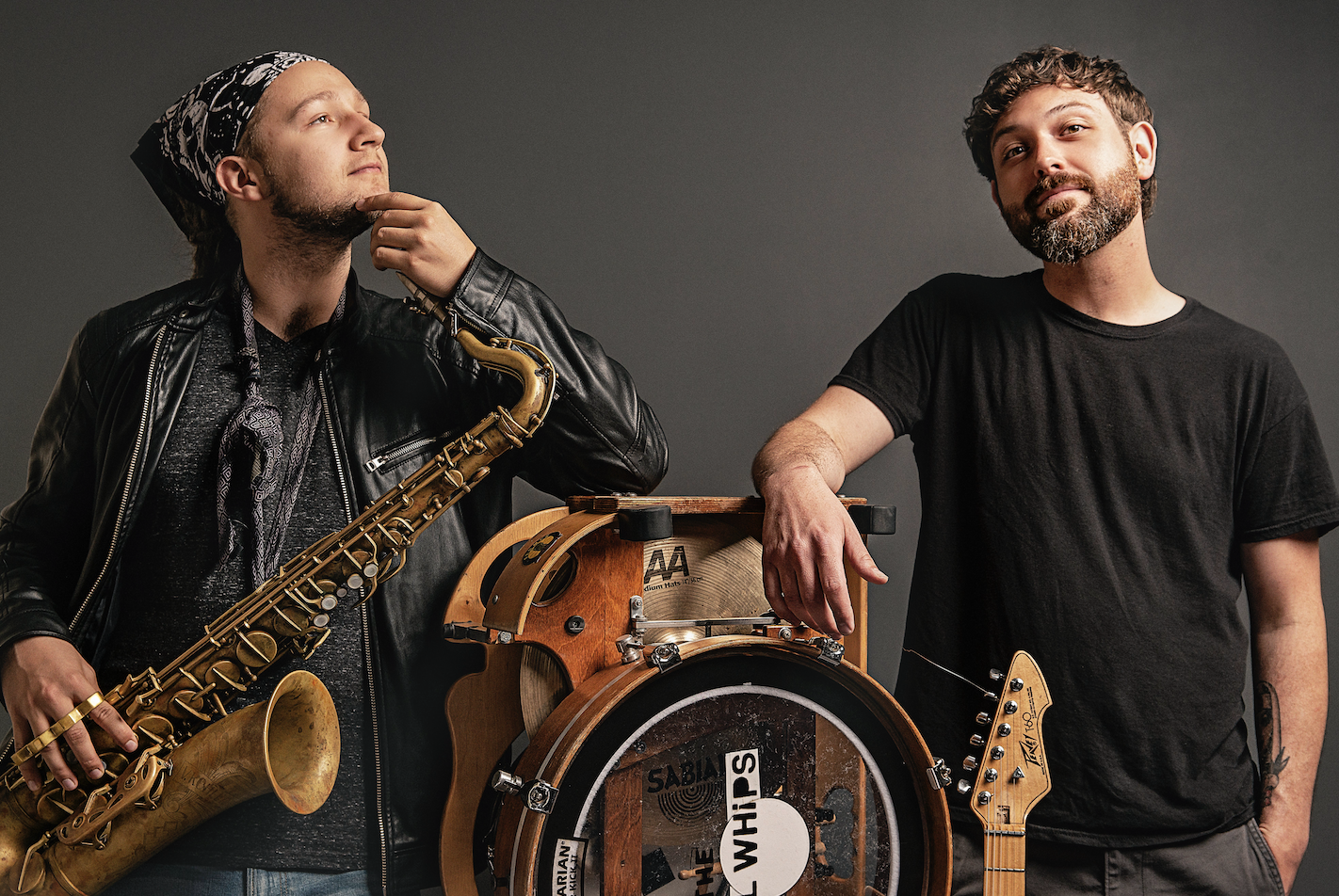 The Pistil Whips – http://www.thepistilwhips.com are a new duo based out of Boyne City, MI. They combine the styles of funk, blues, and jazz to make a sound all their own. Eric Dane Jaqua plays the revolutionary Farmer Foot Drums (a drum set operated with the feet only), guitar and vocals simultaneously. With William "Love" LaTournuea on sax, clarinet, keys and beatbox flute.
Will and Eric met at Bliss Fest, a roots music festival that takes place near Cross Village MI, in the summer of 2013. Will was there to perform with Boyne City's The Galactic Sherpas. Eric was also at the festival to perform with northern MI premier blues duo Hipps-N-Ricco. After meeting and jamming, it was obvious the two had something that had to be shared with the world. Funk…
Since then, they have continued to develop their unique sound. Adding various instruments to the mix with multi-tasking in mind. When you close your eyes at a Pistil Whips show, it sounds like a four piece grit-funk band is on the stage. The crowds are, more times then not, blown away with how much sound is being put out by two men. But not just the amount of sound, the quality of the music as well.
The Pistil Whips strive to perform "unorthodox funky music for unorthodox funky people".
In late fall 2014, the duo put out their first four song ep entitled "The Real You" recorded by Eric at a friends studio in Petoskey MI. They continue to give away free copies of this ep at all of the duo's live shows.
You might also enjoy: